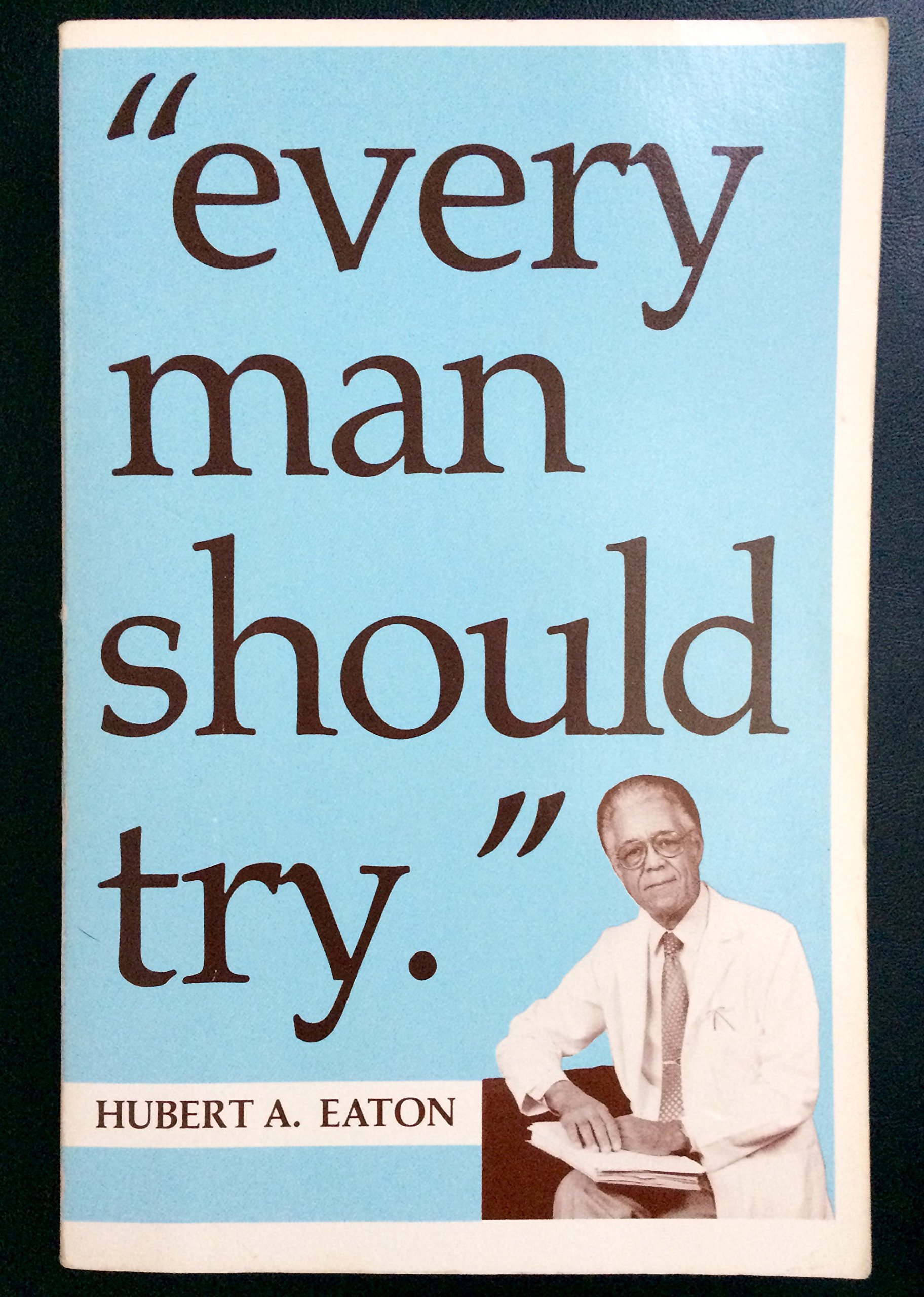 Bonaparte Press, 1984
Hubert Eaton:
Every Man Should Try
Hubert A. Eaton was an extremely skilled tennis player, but more than that he was an accomplished physician and leader in the struggle for civil rights in North Carolina.
Hubert Arthur Eaton was an accomplished physician, skilled tennis player, and important civil rights activist in North Carolina. He opens his autobiography with the moment that sparked his fight against segregation: being forced to swear on a segregated courtroom Bible in 1947. He uses that moment as a springboard into recounting his life and struggle for racial equality. For the rest of his life, he fought against discrimination in schools and in the medical profession with "that patience, persistence and determination [that] can turn embittered hopelessness into peaceful hope, failure into success, oppression into opportunity, and vengefulness into respect."
The son of a physician from Winston-Salem, Eaton was an extremely talented tennis player, winning the national junior championship of the segregated American Tennis Association. This earned him a college scholarship, which was followed by a master's in zoology and then an M.D. from the University of Michigan in 1942. He returned to North Carolina, where he opened a medical practice and mentored Althea Gibson, the future first Black Wimbledon champion.
Most of his narrative, however, is devoted to describing his civil rights activities, laying out in detail the legal, political, and financial strategies he pursued. Unsurprisingly, most of his attention was focused on the field of medicine, and he describes the efforts of African American doctors to end the segregated system of medicine in the state. He also fought for integrated public and medical schools. His fight against segregation was behind one of the most gripping sections of his book, his arrest for murder in 1964. At trial, before the jury began deliberations, the judge ordered a directed verdict of not guilty by reason of insufficient evidence.