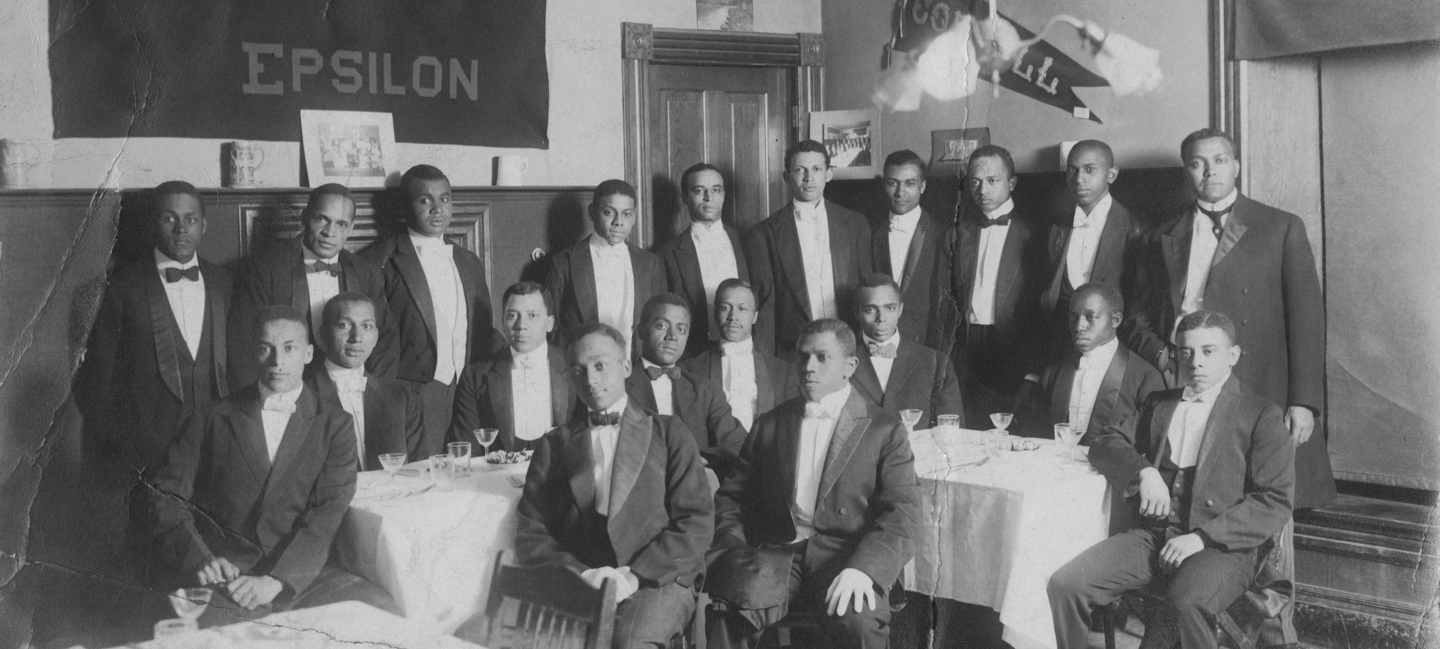 Search the
Database
Explore names and data for almost 6,000 African American students (from 1817 to 1970) whose information and stories we've uncovered through this project.
Members of Alpha Phi Alpha fraternity, May 1912.
Through an exhaustive and ongoing process of research and verification, the African American Student Project has identified almost 6,000 individual names and collected information on hometowns, local addresses, years of attendance, membership in campus organizations, degrees, and fields of study.
If known, the database also tracks membership in campus organizations, especially fraternities and sororities, involvement in varsity sports, and military service.
We invite you to explore, make connections, and learn about these extraordinary men and women.
For more information on how we acquired and verified the information in our database, please see our Resources and Research section.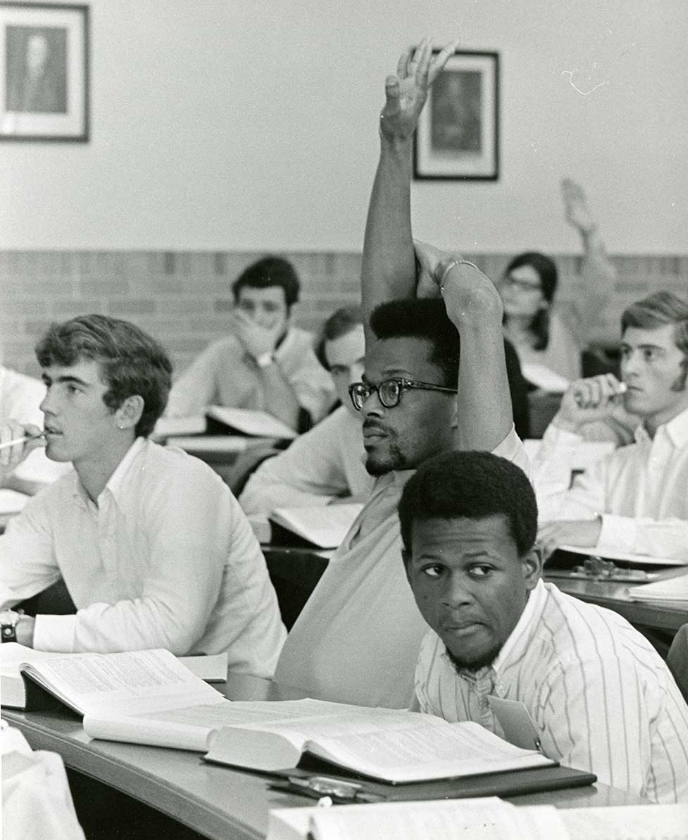 Students in Class
Search the Database
Search one or more fields
Submit Corrections, Additions, or Omissions to the Database
Do you have a name we may have missed, a correction, or other relevant information? We are eager to hear from you.