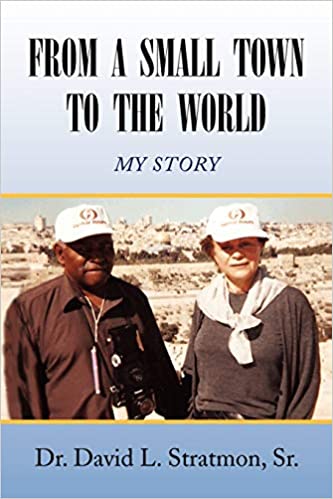 Xlibris Corp., 2008
David L. Stratmon, Sr.:
From a Small Town to the World: My Story
David L. Stratmon dedicated his life to America's foreign service, serving as a diplomat and cultural affairs officer throughout Africa and the Middle East.
David L. Stratmon led an eventful life, spending nearly 30 years as a diplomat and cultural affairs officer throughout the Middle East and Africa, working to bring Americans and foreign citizens together through cultural exchange. Rightly noting that "this is my autobiography, I get to say what I want," he recounts his life in highly readable style, describing his varied experiences across different places and cultures—including those within the United States.
Born into poverty in North Carolina, Stratmon was raised by his grandparents. In 1943, he was drafted, forcing him to leave college, and spent the war in a segregated quartermaster company. Following his discharge, he enrolled at Howard University and, after graduating, spent two years with the U.S. Public Health Service in Liberia. He then came to the University of Michigan for graduate school, first earning a master's and then a Ph.D. in political science in 1955. At the same time, his wife broke the University's color barrier by becoming its first female Black secretary.
After a brief period teaching at a historically Black college in Texas, Stratmon returned to the foreign service as a cultural affairs officer in newly independent Ghana. For the next 20 years, he worked to foment cultural exchange between the United States and countries throughout Africa and the Middle East. He describes his efforts in each country in detail and a number of striking moments grab the reader, such as the destruction of his office by a riot in Jordan and the visit of a jealous Soviet diplomat to the American language school in Morocco. After retiring from the foreign service, he became one of the first African Americans to hold a senior position at the Smithsonian and then was recruited to teach at Rust College in Mississippi.