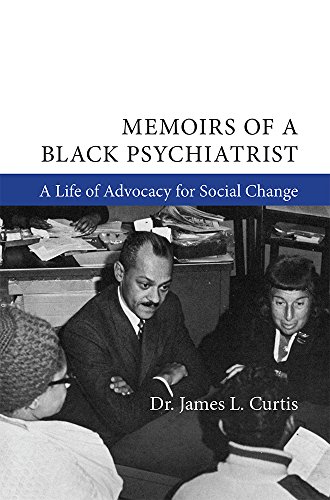 Michigan Publishing, 2017
James L. Curtis:
Memoirs of a Black Psychiatrist: A Life of Advocacy for Social Change
James L. Curtis is an accomplished psychiatrist and was a leading figure in the struggle to end racism and segregation in medicine and particularly medical schools.
Doctor James L. Curtis's life is a microcosm of America's evolving history of race, class, and health over the course of the 20th century. For nearly 50 years, he was heavily involved in providing psychiatric services for African Americans in New York, while playing a key role in the fight against racism in medicine. In this autobiography, Curtis recounts his life story while sharing insights into the broader history of segregation in medicine and the fight for social justice among doctors and their patients.
Born in Georgia, Curtis's parents moved to Albion, Michigan, when he was an infant. The town was heavily segregated, but Curtis excelled in school and entered Albion College. Interested in becoming a doctor, he took advantage of being drafted in World War II to pursue that career. Eventually, he transferred to the University of Michigan Medical School, where he became the first Black student to live in the medical dormitory. After graduation, he took his psychiatric residency at Wayne County General Hospital before moving to New York City. There, his commitment to public service fueled his rise to become a professor of psychiatry at Columbia University, Associate Dean of Cornell University Medical College, and Director of Psychiatry at Harlem Hospital.
After retiring in 2000, he returned to Albion. Throughout his story, Curtis takes pains not only to narrate events, but also to explain the nature of racism in the medical profession and the efforts to defeat it through programs such as affirmative action and the forging of community relationships, which he played a large role in developing.