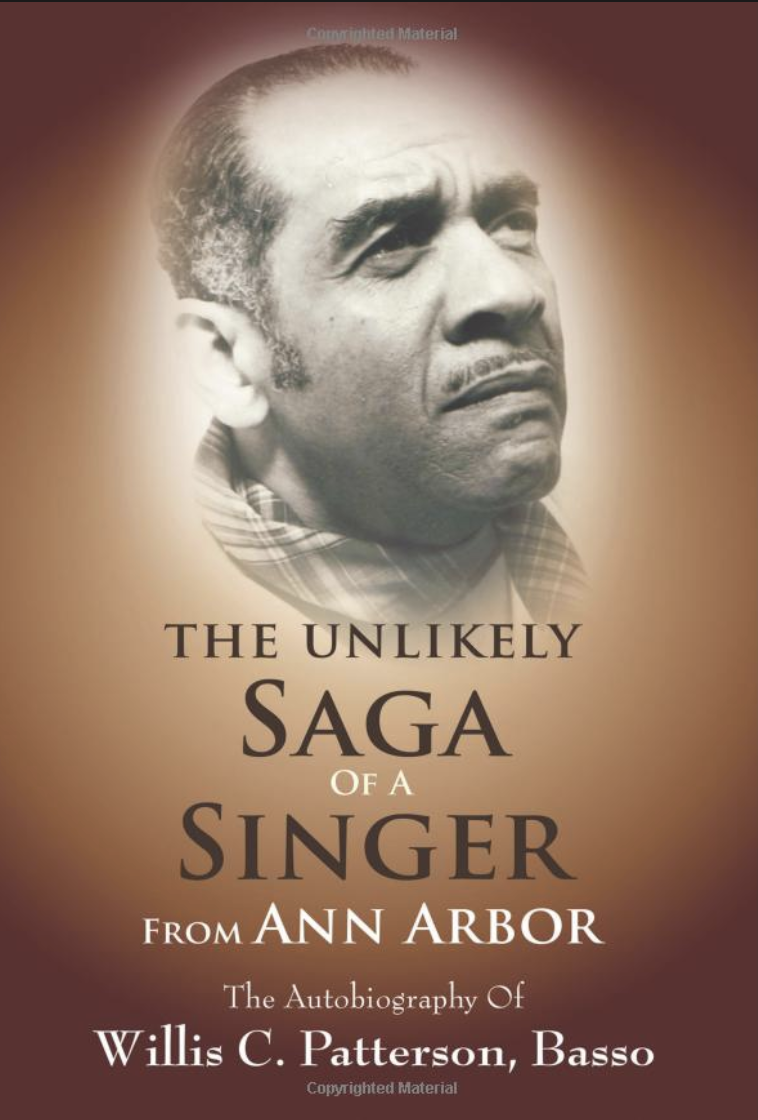 Michigan Publishing, 2015
Willis C. Patterson:
The Unlikely Saga of a Singer from Ann Arbor
A highly accomplished classical singer, Willis Charles Patterson had a wide-ranging career, which included over 40 years as an inspirational educator in Michigan's School of Music.
Willis Charles Patterson is a celebrated bass-baritone singer and musical educator, now professor emeritus and former Associate Dean of the University of Michigan's School of Music, Theatre & Dance. In this autobiography, he recalls not only his career, but also the "special joy" that music brings him and how the realization that "others seemed to honestly receive some of the same pleasure and benefit from my singing" shaped his life.
Patterson's mother fled the South seeking a better life in the North, and Patterson was born a year after her arrival in Ann Arbor in 1930. He experienced an impoverished childhood with an abusive stepfather, but found joy listening to music on the radio and he shone in that subject at the segregated Jones School (now Community High School).
After high school, Patterson joined the Air Force and served in Europe, where he immersed himself in its classical music. This inspired him to use the G.I. Bill to enroll in the University of Michigan. He graduated with a bachelor's in Voice Performance in 1958 and earned a master's the following year. He and his wife then spent a decade teaching at historically Black colleges in the South. In 1964, he wrote to NBC complaining of their casting of a white singer as King Balthazar in "Amahl and the Night Visitors;" to his surprise, they accepted his criticism and offered him the role—his first television appearance.
In 1968, he returned to Michigan's School of Music, this time as a faculty member. For the next 30 years, he championed expanding diversity in the school, while also leading the Men's Glee Club, continuing his professional singing career, and working with public schools' music programs and Black churches.