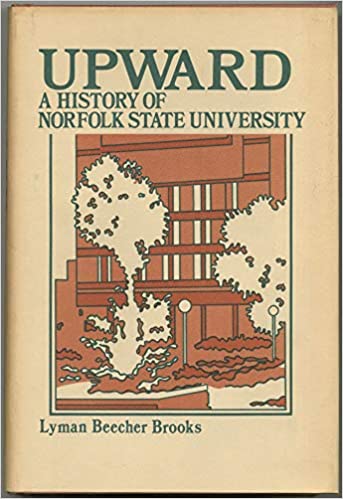 Howard University Press, 1983
Lyman Beecher Brooks:
Upward: A History of Norfolk State University
Lyman Beecher Brooks dedicated his life to education and to historically Black Norfolk State University, which he led for nearly 40 years.
Lyman Beecher Brooks was an educator who served as President of the historically Black Norfolk State University for nearly 40 years. In this combination autobiography and institutional history, Brooks describes in a plain, straightforward style not only his own life, but also the struggles of a Black college in the segregated South over the course of the 20th century.
Born in the Virginia Tidewater region in 1910, Brooks became a mathematics teacher in a segregated high school after college. In 1936, he attended a summer session at the University of Michigan to begin working on a master's degree, returning in 1940 to complete a Ph.D. He joined hundreds of other African Americans who came to Ann Arbor in order to pursue advanced degrees they were barred from earning in the segregated South.
There, higher education for African Americans was confined to poorly funded segregated colleges such as Norfolk State, created in 1935 due to the efforts of the Black residents of the Tidewater region to give their children a better education. Having served as a high school principal, Brooks was offered the directorship of the young school in 1938, and remained its head for the next 37 years. Most of his memoir is dedicated to describing the school and its evolution during some of the most turbulent decades of the century. He devotes particular attention to the difficulties in negotiating with a racist state government to secure funding, the challenges of recruiting Black faculty and retaining them as historically white schools began to integrate in the 1960s, and above all the perseverance and triumphs of Norfolk State's students and community.