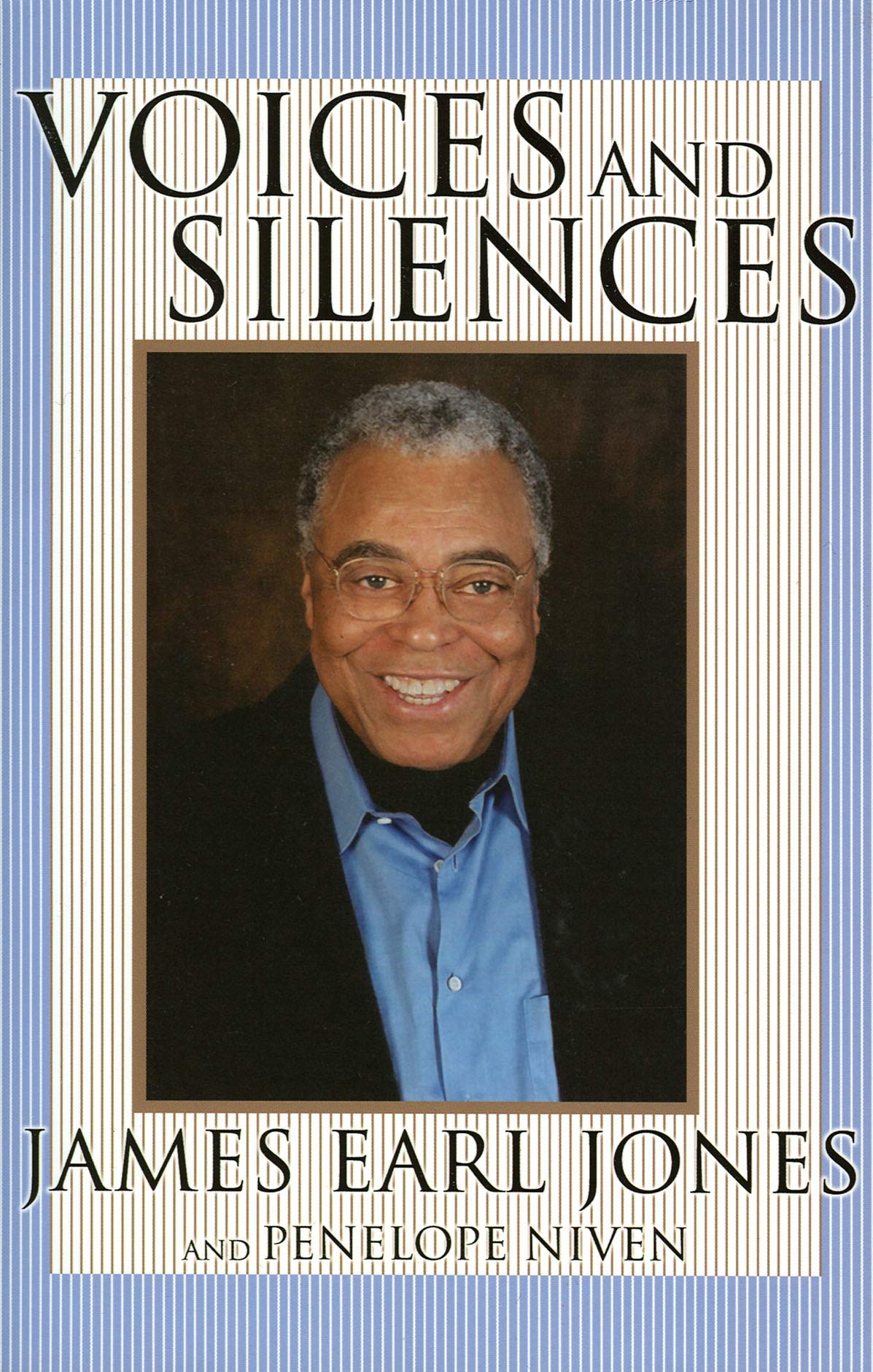 Scribner, 1993
James Earl Jones and Penelope Niven:
Voices and Silences
James Earl Jones is one of America's most distinguished and versatile actors with a career in film and theater stretching over more than six decades.
James Earl Jones is one of America's most distinguished and versatile actors, with a career stretching more than six decades. He is particularly famous for his iconic voice work in roles such as Mufasa in The Lion King and Darth Vader in Star Wars. In this autobiography, Jones unflinchingly recounts his childhood in rural 1930s Mississippi and the family's move to Jackson, Michigan. There, he struggled with a stutter he was so ashamed of that he "withdrew further into silence, gradually relinquishing the power of speech" for almost eight years. His retelling of how his high school English teach helped end his silence by encouraging him to read poetry aloud to the class, thus beginning the development of Jones famous voice, is a highlight of Jones's story.
Jones attended the University of Michigan in the early 1950s, initially as a pre-med student and then as an English major, though his true passion was drama. He was also a member of ROTC and, after leaving the University in 1953, served two years in the Army before following his dream to be an actor like his father. For a decade, he alternated between New York and Manistee, Michigan, while developing his craft as an actor.
In 1967 his performance in the smash Broadway success The Great White Hope, a fictionalized version of the life of early 20th-century Black boxer Jack Johnson, launched him toward stardom. As he recounts his professional career, Jones focuses on his experiences in theater and how being an African American in show business affected him and his views of acting—particularly through his reflections on Shakespeare's Othello, which he starred in several times over his career.