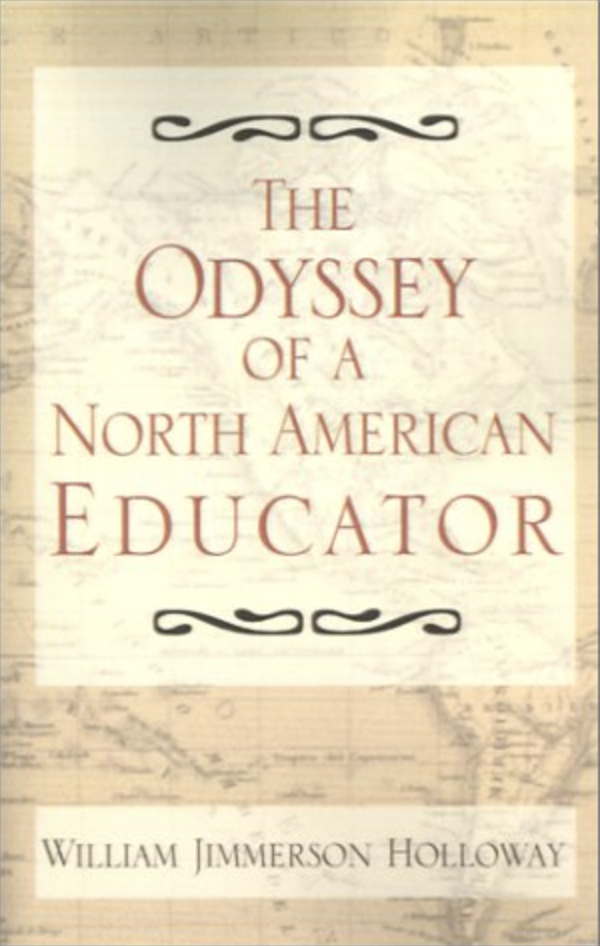 Xlibris Corp., 2001
William Jimmerson Holloway:
The Odyssey of a North American Educator
William Jimmerson Holloway led a long and distinguished career as an educational administrator, first in historically segregated Black colleges and then as part of efforts to end segregation.
William Jimmerson Holloway was a distinguished educator who dedicated his life to improving opportunities for African American college students both in the classroom and beyond. His career took him from segregated Black colleges in the South, to Virginia's State School for the Deaf and Blind, to the federal government, and finally to Ohio State University. In his autobiography, he not only recounts his life in education, but also provides a rich array of details of life at historically Black schools during the era of desegregation.
Born in Virginia in 1917, Holloway won a scholarship to the private and historically Black Hampton Institute, where he first became involved in fighting discrimination by joining a student protest against the dismissal of two faculty members. After graduation, he became a teacher and, while taking summer courses at the University of Michigan, was inspired to return to Ann Arbor in 1944 to pursue a master's in education. A member of Michigan's Inter-Racial Association, he fought against discrimination in many ways, including by defying advice to avoid sociology courses, which he was warned no Black student passed, and earning the highest marks.
From there, he served as Dean of Students and then as Director of several historically Black colleges in the South, where he sought to revolutionize and energize student life through counseling and career services. Recognized for his achievements, he was recruited to the federal Equal Educational Opportunity Program in 1965 to aid in ending segregation and to help create similar programs at smaller colleges throughout the South and along the East Coast. In 1970, he joined Ohio State University as Vice Provost for the Coordination of Minority Affairs, where he was responsible for organizing affirmative action programs and support for minority students. Throughout his narrative, Holloway includes a variety of primary sources for those interested in the history of the schools he led.